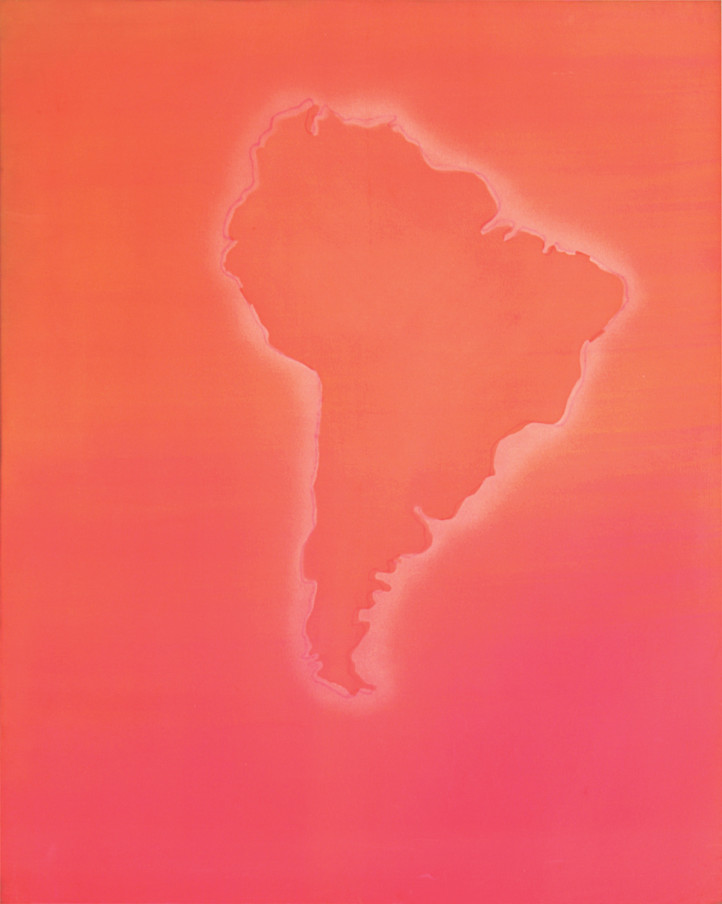 Acrylic on canvas
161.9 x 129.5 cm
63 3/4 x 51 in
Provenance
Frank Bowling's "Map Paintings" (1967-1971) came to life at his New York studio on lower Broadway in Soho where he had room to explore further his formal dilemma with colour. The expansion of the physical scale of his paintings was a product of this new, spacious and intriguing surrounding, where shadows guided Bowling to a formalist approach to the map figures he discovered.
False Start, 1967 was previously at Spanierman Modern (?)
Exhibitions
2013
Frank Bowling Paintings 1967-2012 Spanierman Modern, New York
Literature
2013
Rowe, D. "Nonsynchronous Cartographies: Frank Bowling's Map Paintings" in SX small axe: a carribean journal of criticism
2006
Mercer, K. "Black Atlantic Abstraction: Aubrey Williams and Frank Bowling" in "Discrepant Abstraction"
Publications
2013
Hales Gallery, "The Map Paintings 1967-1971": Frank Bowling Obe Ra
2011
Gooding, M. "Frank Bowling", Royal Academy of Arts, Thames & Hudson, London